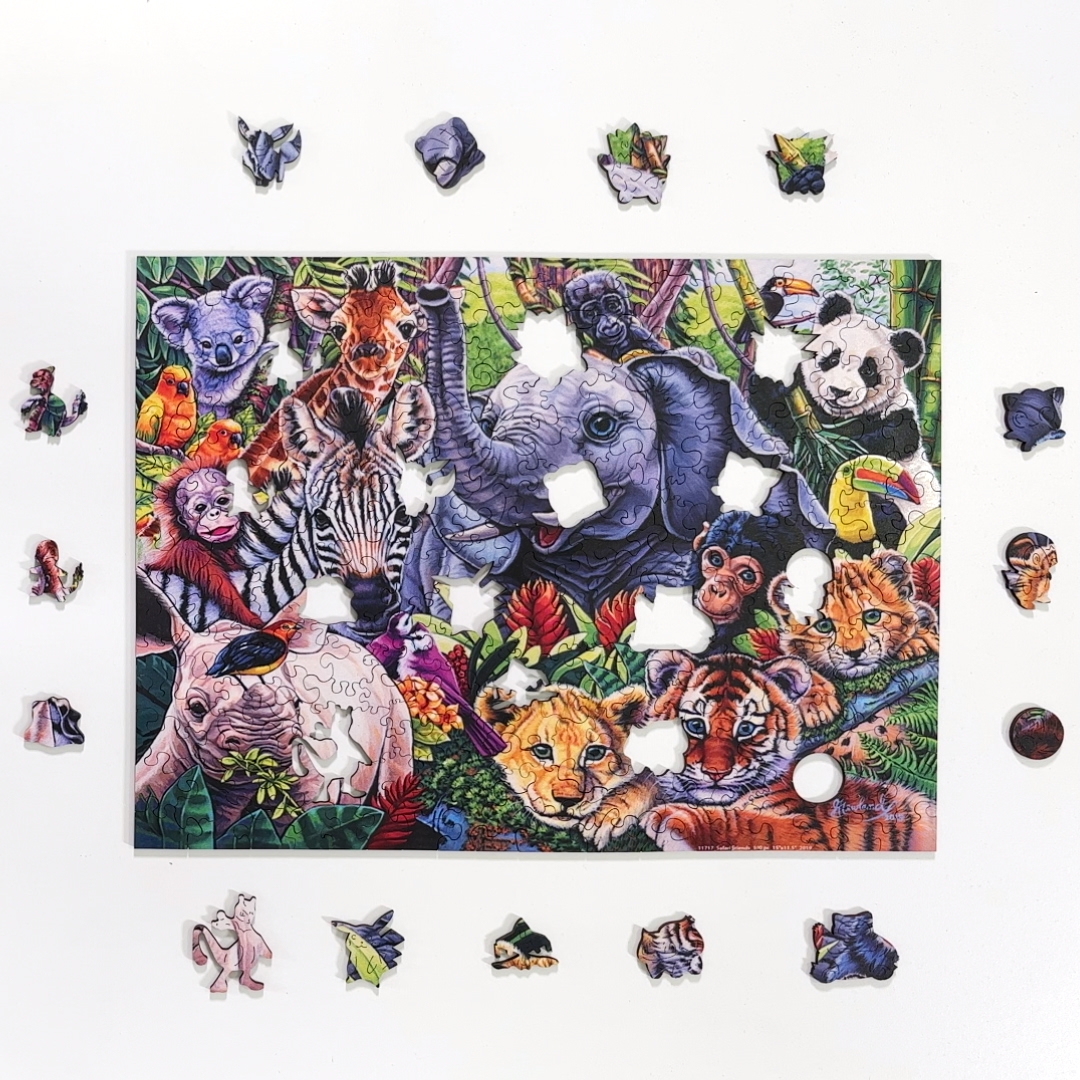 Are you a fan of wildlife and the great outdoors? Do you enjoy a challenging puzzle that tests your skills and keeps you engaged? If so, the Safari Friends Wooden Puzzle by Quordle Puzzles is the perfect choice for you.
This beautifully crafted puzzle features stunning illustrations of some of the most iconic animals from the African savannah, including lions, elephants, zebras, and giraffes. The intricate design and high-quality wooden pieces make for a challenging and satisfying puzzle experience.
Not only is the Safari Friends Wooden Puzzle a great way to relax and unwind, but it also makes for a fun and educational activity for the whole family. Kids will love learning about these fascinating animals while improving their problem-solving skills and hand-eye coordination.
As with all Quordle Puzzles products, the Safari Friends Wooden Puzzle is made with the highest quality materials and craftsmanship. The wooden pieces are thick and durable, ensuring that this puzzle can be enjoyed for years to come.
Whether you're looking for a solo activity to unwind after a long day or a fun way to bond with your loved ones, the Safari Friends Wooden Puzzle is the perfect choice. So why wait? Get your hands on this beautiful puzzle today and start exploring the beauty of the wild from the comfort of your own home.