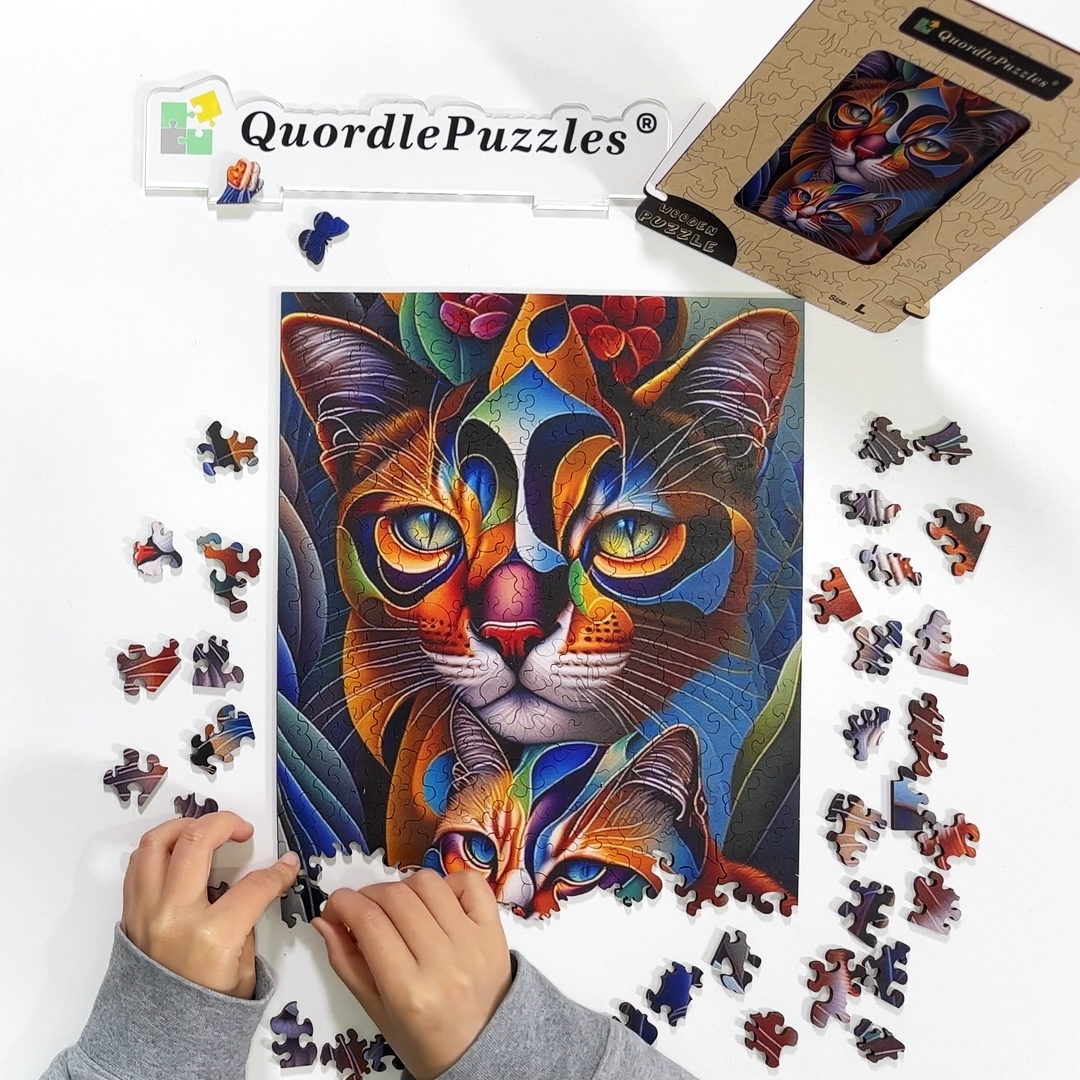 Are you a cat lover looking for a new way to indulge your feline fascination? Quordle Puzzles has just the thing for you - Tribus Cats Jigsaw Puzzle!
This beautifully crafted wooden puzzle features a stunning illustration of a group of cats from different breeds and backgrounds, sitting together in a cozy and whimsical setting. The artwork is full of delightful details that will capture your imagination and evoke a sense of wonder and magic.
But this puzzle is not just about aesthetics - it's also designed to challenge and engage you in a fun and rewarding way. With 500 pieces and a sturdy wooden construction, it offers just the right level of difficulty to keep you entertained for hours without being too overwhelming.
As you piece together the puzzle, you'll also get to know the individual personalities and quirks of each cat, and perhaps even imagine their unique stories and adventures. It's a great way to unwind and stimulate your creativity and curiosity.
Whether you're a seasoned puzzle enthusiast or a casual hobbyist, Tribus Cats Jigsaw Puzzle is sure to provide you with a delightful and fulfilling experience. And as with all Quordle Puzzles products, you can rest assured that you're getting a high-quality and eco-friendly item that's made with care and attention to detail.
So why not join the tribe of cat lovers and get your paws on this enchanting puzzle today?