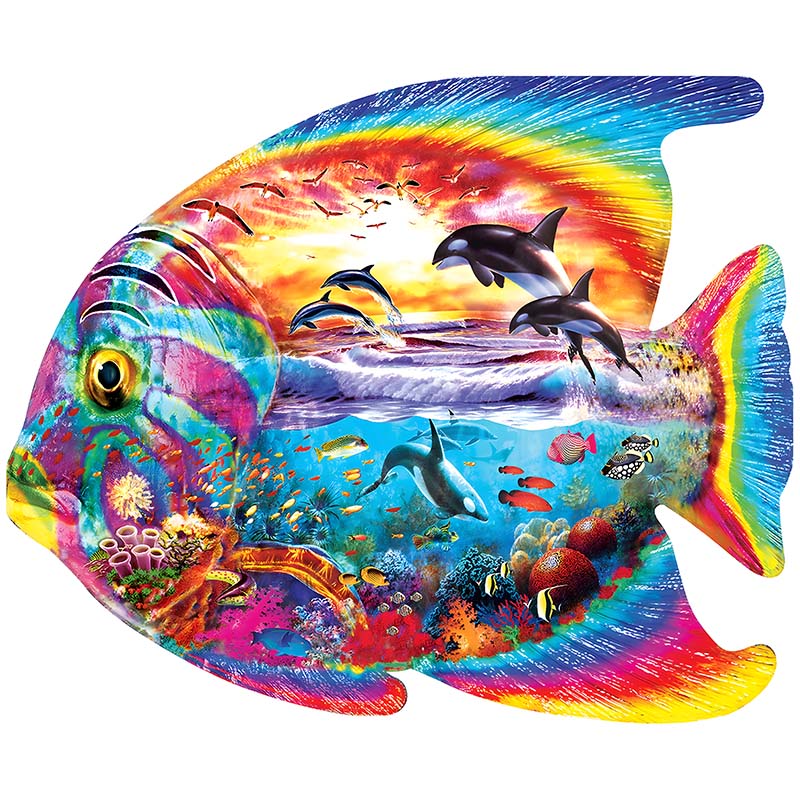 The "Rainbow Fish" wooden puzzle is a whimsical and colorful addition to any puzzle enthusiast's collection. Inspired by the classic children's book by Marcus Pfister, this puzzle depicts the beloved Rainbow Fish and his underwater friends in stunning detail.
The puzzle features 100 unique wooden pieces that fit together to form a 12 x 8-inch picture. The puzzle pieces are laser-cut to ensure precision and accuracy, and the wooden material is both durable and sustainable. The vibrant colors of the puzzle pieces make the image come alive and transport the puzzler to a magical underwater world.
Assembling the "Rainbow Fish" puzzle is a great way to unwind and destress, while also stimulating the mind and improving hand-eye coordination. The puzzle is suitable for puzzlers of all ages and skill levels, making it a perfect family activity.
In addition to being a fun and engaging puzzle, the "Rainbow Fish" wooden puzzle also makes for a great piece of home decor. Once completed, the puzzle can be framed and displayed as a unique work of art.
At Quordle Puzzles, we are committed to providing high-quality and eco-friendly puzzles that inspire creativity and imagination. The "Rainbow Fish" wooden puzzle is no exception, and we are proud to offer this ocean-themed jigsaw puzzle as part of our collection.
Order your "Rainbow Fish" wooden puzzle today and dive into a world of fun and creativity. Happy puzzling!