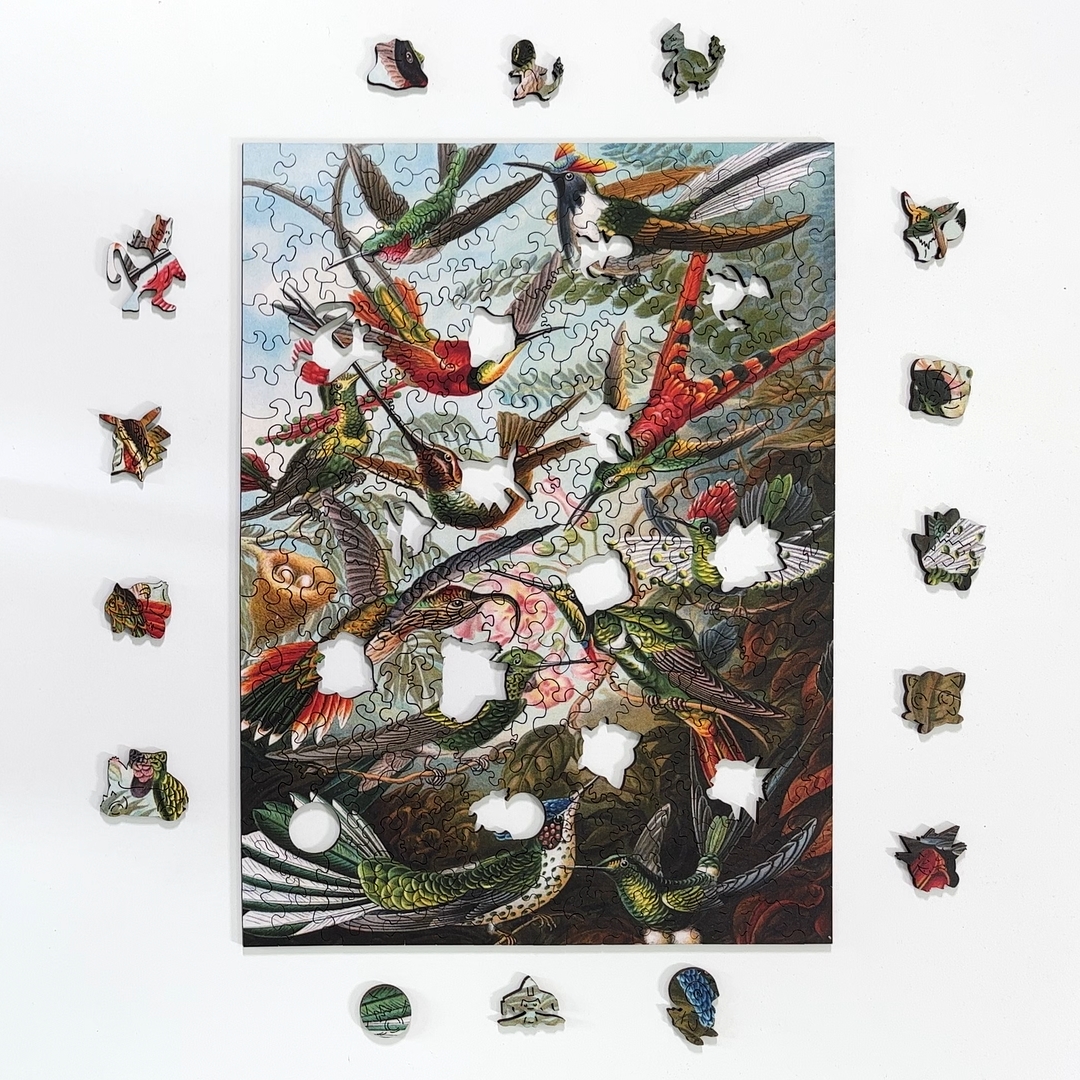 Are you looking for a new puzzle challenge that captures the essence of nature's beauty? Look no further than our Hummingbirds Jigsaw Puzzle!
This stunning puzzle features a colorful image of two hummingbirds, surrounded by vibrant flowers and foliage. With 500 high-quality wooden pieces, the puzzle offers a fun and engaging challenge that will keep you entertained for hours.
Not only is puzzling a great way to relax and unwind, but it also provides numerous cognitive benefits. Puzzles help improve your problem-solving skills, attention to detail, and spatial reasoning abilities. They also provide a sense of accomplishment and satisfaction once completed.
Our Hummingbirds Jigsaw Puzzle is perfect for nature lovers and puzzle enthusiasts alike. The beautiful image is a joy to assemble, and once completed, it makes for a stunning piece of wall art or decoration.
Whether you're puzzling solo or with friends and family, this puzzle is sure to provide hours of fun and entertainment. So, take a break from your daily routine and immerse yourself in the beauty of nature with our Hummingbirds Jigsaw Puzzle.
Order yours today and discover the joy of puzzling with Quordle Puzzles.