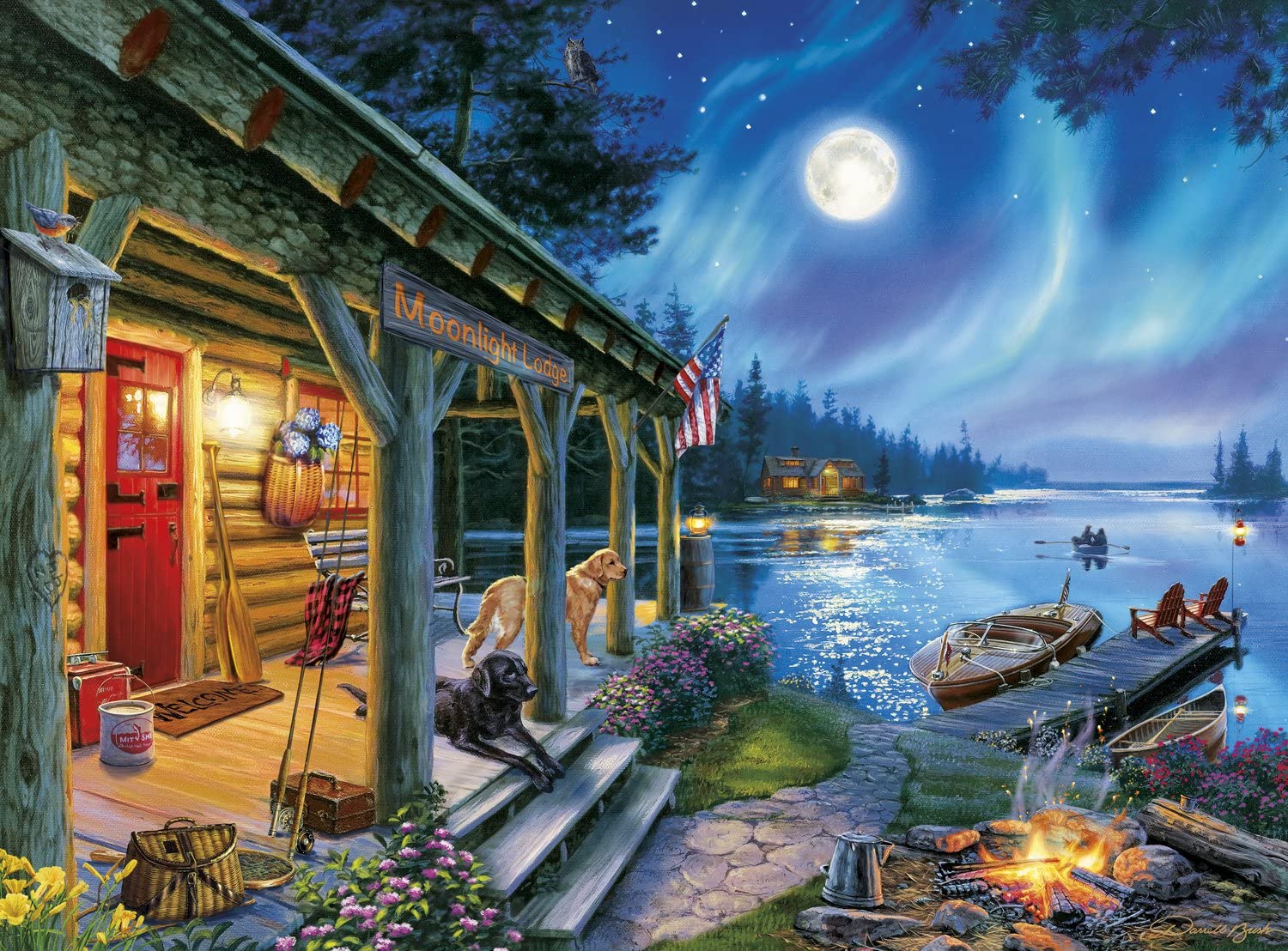 Are you looking for a fun and relaxing activity to enjoy on a cozy night in? If so, you should consider the Moonlight Lodge Wooden Puzzle by Quordle Puzzles!
This stunning puzzle features a beautiful image of a serene lodge nestled in the forest under the moonlight. The intricate details of the puzzle pieces create a sense of depth and dimension, making the image truly come to life.
The Moonlight Lodge Puzzle is made from high-quality wood and features precision-cut pieces that fit together seamlessly. The puzzle includes 500 pieces, making it a challenging yet enjoyable activity that can be completed in a reasonable amount of time.
Not only is this puzzle fun and engaging, but it also provides an opportunity for relaxation and stress relief. Focusing on the puzzle pieces can help calm your mind and reduce anxiety, providing a therapeutic effect that can help you unwind after a long day.
This puzzle is perfect for solo play or as a bonding activity with friends and family. It can also make a great gift for puzzle enthusiasts or nature lovers.
In conclusion, the Moonlight Lodge Wooden Puzzle by Quordle Puzzles is a stunning and enjoyable puzzle that is perfect for a relaxing night in. Its high-quality craftsmanship and intricate details make it a must-have for any puzzle enthusiast or nature lover.