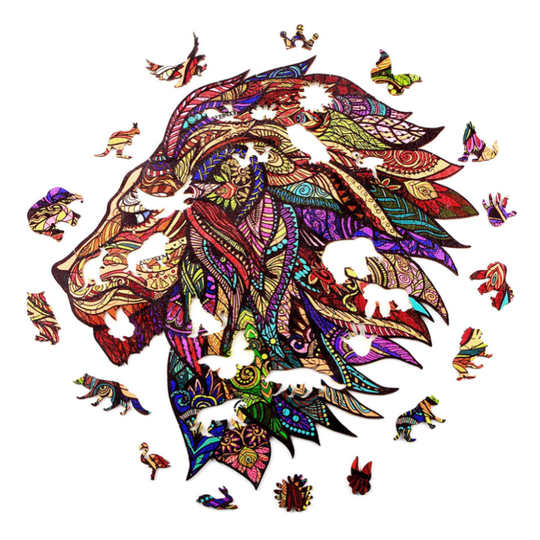 Red Lion Jigsaw Wooden Puzzle is an impressive and fun puzzle to assemble. It features a striking image of a majestic red lion in its natural habitat. The puzzle pieces are made of high-quality wood and are precision-cut to ensure a perfect fit.
Assembling the puzzle can be challenging, but it is also incredibly rewarding. The finished product is a stunning work of art that can be displayed on a wall or tabletop. The puzzle is suitable for both adults and children, making it an excellent activity for families to enjoy together.
The Red Lion Jigsaw Wooden Puzzle is produced by Quordle Puzzles, a company that specializes in creating unique and high-quality puzzles. Quordle Puzzles is committed to providing customers with the best possible puzzle experience, from the design of the image to the quality of the materials used.
This puzzle is perfect for anyone who loves wildlife, puzzles, or both. It is a great addition to any puzzle collection and is sure to provide hours of fun and enjoyment. So, gather your family and friends and let the fun roar with the Red Lion Jigsaw Wooden Puzzle by Quordle Puzzles.