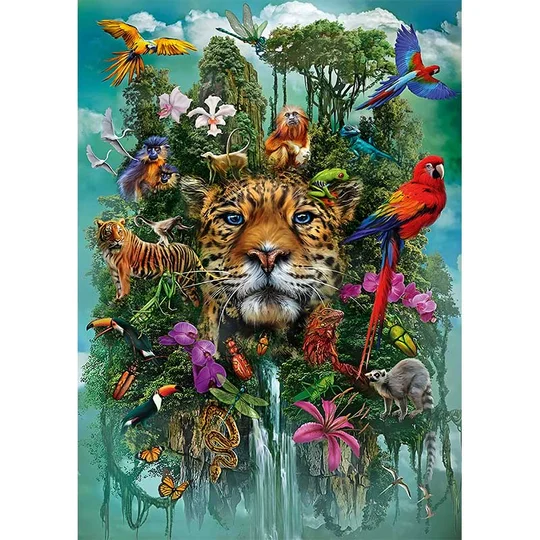 Are you ready to embark on a thrilling adventure through the mysterious jungles of the world? If so, then the Mysterious Jungle Animals Wooden Puzzle from Quordlepuzzles is the perfect starting point.
This captivating puzzle features an array of jungle creatures, from a majestic elephant to a fierce tiger, a curious monkey to a slithering snake. Each piece is crafted from high-quality wood and has a beautiful, natural finish, ensuring that it not only looks great but will last for years to come.
One of the things that sets the Mysterious Jungle Animals Wooden Puzzle apart is the level of detail in each piece. The intricate designs and unique shapes make it challenging yet satisfying to piece together. It's the perfect activity for a rainy day or for anyone looking to unwind and unplug from the digital world.
What's more, this puzzle comes in a beautiful box, making it an excellent gift for anyone who loves animals or adventure. It's also an excellent way to introduce children to the wonders of the natural world and spark their curiosity about the diverse creatures that inhabit our planet.
At Quordlepuzzles, we pride ourselves on creating high-quality, unique wooden puzzles that challenge and inspire. Our puzzles are designed to engage the mind and spark creativity, making them the perfect addition to any home. Whether you're a puzzle enthusiast or simply looking for a new way to unwind, our Mysterious Jungle Animals Wooden Puzzle is sure to provide hours of entertainment and fun. So why wait? Unleash your inner explorer today and discover the magic of the jungle with Quordlepuzzles.